Wild Card by Lila Monroe
June 11, 2018
I just read one of my favorite books. (Seriously one of the top 5)
I really can't say much and I am really speechless, actually!
This book has me wrapped up - I don't ever want to let go.
It has been such a long time since I read a really fucking good book. It's nothing new - this one - but it blew me away. I read it through in one sitting. I didn't eat, didn't take my daily shit (uups TMI). And I just adored it.
You know it was just one of these books, which will make you smile - whenever you think about it. It's really as I already said - nothing new, extraordinary or out of space-ish. It's completely ordinary and it still took my breath away. Ugh, I did not want to write this down... but I am now stalking Lila Monroe (the author) down because this book is only available as an e-book. INCROYABLE!! I need this perfection in my bookshelf.
This was my first Lila Monroe book and I can assure you - That my ass will read every other book of hers and the many in the future too. She won me over with this book.
I'm not going to resume this whole boom for you (that's why we have blurbs) and also because... you have to experience this book for yourself. Some scenes are so ridiculous you want to be there and see it with your own eyes. Some scenes will make you jump high and high-five yourself. Some scenes will make you tear up and you only want to hug Olivia and Ryan. Some scenes are so hot, you want Olivia out of the picture and have your ways avec (with) Ryan.
I've read a lot of books in my rather short life - and this nearly tops'em all ;)
I actually want to forget everything and start reading it from the beginning with no memory of it. I am really jealous of you guys. GO READ IT. DO YOURSELF A FAVOR. TAKE YOUR CREDIT CARD OUT AND START READING! :)
This book was like water after being forced to do sport for 5 hours straight.
This book was sweeter than Swiss chocolate - and guys - I'm from Switzerland... I should know, right?
If you're looking for a book with:
- a story with amazing characters
- a book, where the entertainment does not stop - seriously!
- the (male)protagonist being so hot and so freaking tasty like a hamburger in hell
- a story, where you will swoon until you faint
- all in all, a really good story!!!
- something, which will leave you with happy feels
- again, an amazing male lead (seriously he is perfect)
- a book - you don't want to put down, because - simply you can't
- again, he is more than perfect (he reads books...asdfghjkl) Ryan will make you swoon like it's his damn job!!
- wit and sass, well - humor (Guyyysss...you will be constantly smiling)
- a story, where you finish with a big smile (it's perfect, actually)
- short but still really hot scenes


- again, very lovable characters
then this book is the one for you!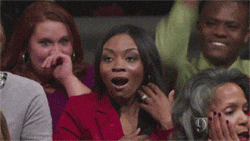 Literally me while reading it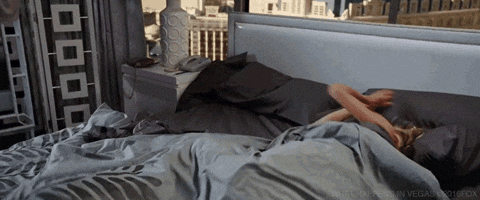 Me after finishing it - because I didn't wanted it to stop... (You know I like long things) (MAKE ME STOP; OMG)
Blurb:
'The Wedding Date' gets a sexy twist in the new hilarious rom-com from Lila Monroe!
Is there anything worse than playing maid-of-honor to your bitchy college nemesis? Try it when she's marrying your DAD! Olivia Chambers doesn't know what she's done to deserve this karmic retribution, but she needs a date to the wedding from hell - and fast. She's used to matchmaking billionaires, but now she needs a Prince Charming of her own. Someone handsome and famous enough to make bridezilla and her minions drool with envy…
Someone like hottie ex-NFL star Ryan Callahan.
Ryan is looking for love. Well, the fake kind. He needs the perfect woman on his arm to woo investors for his superstar new business venture, but nobody is scoring that touchdown… until elegant, sophisticated Olivia comes to him with a proposition. She'll play his perfect date - if he'll play hers.
The deal is simple! Or is it? Take one week in the Florida Keys, a dose of sizzling sexual tension, a madcap wedding, and some seriously humid frizzy hair, and Ryan and Olivia have the recipe for disaster… or maybe the time of their lives.
But can Olivia let down her guard long enough to let Ryan sweep her off her feet? And will Ryan take his eyes off the (business) prize long enough to see what's right in front of him?
Find out in the hot, delicious new novel from Lila Monroe!
BILLIONAIRE BACHELORS SERIES:
1 Very Irresistible Playboy
2 Hot Daddy
3 Wild Card (June 2018)
4 Man Candy (Aug 2018)
Link to goodreads: right here :P
well, till later - alligator
lol
Immadiealone
xoxo, N
ME after reading a really effing good book only to find out later... THAT THERE'S NO PAPERBOOK OF THIS AMAZING BOOK.... that does NOT MAKE ANY SENSE!!