Neighbor Dearest by Penelope Ward (RENEWED)
October 09, 2017
A's opinion:
Let me start off with one of my fictional boyfriends Damien. Yes, Nisha, I'm totally saying dibs on him. Keep ya dirty hands off him you little perv. Oh and I totally gonna steal ya sentence "I had to buy new underwear, like ASAP." This book made me feel like I had an explosion in my stomach the whole time. It was hot and so funny! I literally laughed out loud like a maniac. Oh and don't get me started on the storyline and of course how Damien made my panties dropppp. And he's so hot, hot with a capital H. With almost every story there come also bad parts. I sometimes couldn't understand how Chelsea acted and the whole plot twist thing just... ugh I don't know. It just didn't feel like the story I started with anymore. But it was a really good book anyway. I enjoyed it so so so much. Even if that little part annoyed me, I was fine with it, it made the story more special. Oh and p.s.: I usually don't read this kinda books but since I read this one, I can't stop anymore. A monster has been woken up.
Nisha's opinion:
A Dearest, You don't get to call dibs on him! I saw him first, I knew him first and I had dirty wet dreams about him first. As this is a renewed version, I obviously can't mention the same stuff again. And I totally would mention the same stuff again, because nothing has changed since then. I still feel the same way about this book. It's still one of my top 5 favourite books out there and I still can't stop thinking about this extraordinary story. I can't tell you guys how much I loved this book. And the end - the few chapters before the epilogue were in my opinion a "meh" but rest was jaw dropping good. No, jaw dropping good is not even the right description... This book was so much more.
If you're looking for a book with:
- the hottest male character of all time
- really funny scenes, that you end up crying of laughter
- drama; as much the heart desires
- interesting side-characters
-
really - really hot scenes, where your body just fires up.
Then this book is what you're searching for.
Our rating:
Nisha - 6 out of 5 💌💌💌💌💌💌
If you wanna read more: Go check out our originally post for this book:
http://perksofabookblogger.blogspot.ch/2017/07/neighbor-dearest-by-penelope-ward.html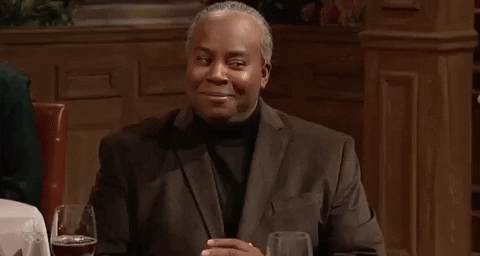 "You can't have it both ways, Damien. You can't look at me the way you do … You can't keep me close and treat me as if I'm a huge part of your life and expect me not to get attached to you. It's unnatural and unhealthy, and whether it's your intention or not, you're hurting me."