The Learning Hours (How to Date a Douchebag #3) by Sara Ney
September 26, 2017
Hello lovelys, this book was the epitome of perfection.
OMG- I loved it so-so-sohh much!
Really, I just want to have a "forget-button", so I can re-read this book over and over again and feel like the very first time.
You won't ever read and get to know someone as sweet, perfect and gentleman-ish like Rhett Rabideaux.
If you're looking for a book with:
- a story with amazing characters
- a book, where the entertainment does not stop.
- a book - you don't want to put down, because - simply you can't
- the male being so sweet as chocolate cake with icing on the top
- a story, where you will swoon until you faint
- all in all, a really good story!!!
- something, which will leave you with happy feels
- again, an amazing male lead (seriously he is perfect)
- again, a seriously nice fucking guy!
- characters, where they kind of meet by chance
- again, he is more than perfect (he reads books...asdfghjkl)
- one little lie, which gets exposed very fast (so dontcha' worry)
- wit and sass, well - humor (Guyyysss...you will be constantly smiling)
- a story, where you finish with a big smile
- really - really hot scenes, where your body just melts down.
- again, very lovable characters
then this book is the one for you!
(Did I mention, how fucking much I loved Rhett)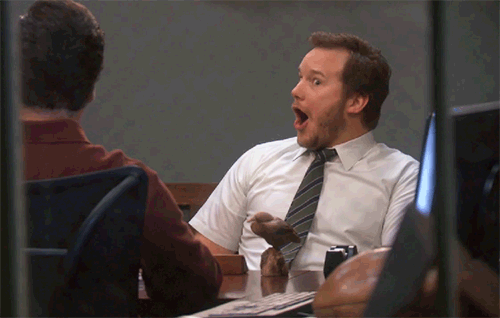 Me - when the lie got exposed
Me - while the steamy scenes
Me - when something great happened (which, by the way, happened all the time)
Me - when things got fiery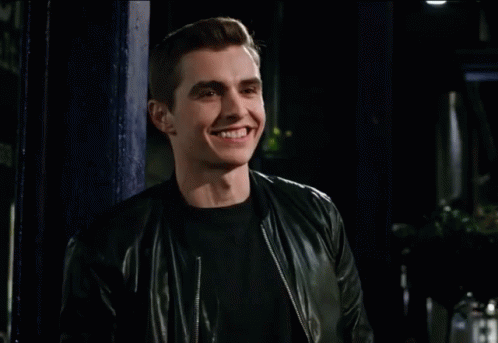 Me - while the whole book
I really tried to write down notes, while reading, so I can write one hell of a review. Did not write any - because I just couldn't stop reading. It was definitely a page-turner. I couldn't lay this masterpiece down. I devoured it like the last pizza margarita on the whole planet.
It has been a real long time, since I read a really good book. A book which really had me at hello. Where I was just happy - Where it was only the book, the story, the characters and me. Where I just shut the world down and escaped.
I was in a reading slump for 2 months... NOT ANYMORE! This book was my cure. I knew, that this book was going to be my cure, because Sara Ney's "How to date a Douchebag" series, is one of the best series right now. Loved the first two books, but this one is on a whole nother level.
This book wasn't about a douchebag - Quite the reverse! It was about a sweet, funny, hard-working, gentle and a seriously fucking nice guy.
He does not have the looks.
He's not what we are used to read about
And she... she was strong and just loveable. You know, the kind you just want to have as your best friend and sister. The kind, you only wish the best. :D
And I loved, how fast the story developed. I really understood, each character's problems - it was really a fantastic read and the author has a excellent writing-style. So really, there is nothing negative to say about this book.
It's an smut, easy read - but still it will linger with you for quite some time.


He's not a douchebag; but that doesn't stop his friends from turning him into one.
MY FRIENDS WANT ME TO GET LAID.
So much so that they plastered my ugly mug all over campus, in bold printed letters:
Are you the lucky lady who's going to break our roommate's cherry?
Him: socially awkward man with average-sized penis looking for willing sexual partner. You: must have a pulse. He will reciprakate with oral. Text him at: 555-254-5551
The morons can't even spell. And the texts I've been receiving are what wet dreams are made of. But I'm not like these douchebags, no matter how hard they try to turn me into one.
THIS ISN'T THE KIND OF ATTENTION I WANT.
One text stands out from hundreds. One number I can't bring myself to block. She seems different. Hotter, even in black and white.
However, after seeing her in person, I know she's not the girl for me. But my friends won't let up--they just don't get it. Douchebags or not, there's one thing they'll never understand:
GIRLS DON'T WANT ME
.
Especially her.
""Laurel?" His face inches closer. I suck in a breath. This is it—he's going to kiss me. "Yes?" "Est-ce que je peux t'embrasser?" "I don't know what that means," I say in a breathy whisper. "What are you hopin' it means?" Our mouths are a sigh apart, the air between us tickling my lips."
― "How to Date a Douchebag: The Learning Hours (English Edition)"
You will get it, when you're half way through with the book