manwhore by Katy Evans
August 08, 2017
You definitely want to meet and read about
Malcom Kyle Preston Logan Saint!
1) What makes this book different from all the others?
It's not just some ordinary love story. I've read this book last year and there are still scenes lingering in my brain, which just pop up on some random days. Normally, I read the book, then I finish it and then it's a done deal. But good and remarkable books, like this one, they stay with you for a longer time - maybe even a lifetime.
2) Why should anyone care/read?
to every contemporary-romance-book-lover: You just can't miss out on this one. It's a must read. It's not something new, moving, a milestone in the world of books or shocking, like Pride and Prejudice, Eat Pray Love or Fifty Shades of Grey. It's a ordinary book but still extraordinary. I don't know how to explain - so you just have to try it for yourself.
As we all know is Ms. Katy Evans a gifted writer, that's why I wasn't surprised at all, that I devoured this book like the last burger and water bottle on this world. From the beginning till the end this book was a page turner. I couldn't lay it down. I read it within 7 hours. And when I said I devoured it... I meant that I literally devoured it - If I can't devour
Malcom Kyle Preston Logan Saint, then at least this book, right?
I'll start with the negative thing first. Don't worry it's really something tiny. I wasn't always fond of the scene's where Rachel, our protagonist, was at work. Mainly because I really wanted to know what was happening with Malcom and her. And also because, personally have majour problems at work right now and books are my escape, where I really don't wanna think about anything negative. But the Scenes with Saint really compensated everything. Every scene with them together just got me go crazy. Really people - do your laundry before reading, because you will be changing your underwear every hour. *wink*
Now to my favourite, M
alcom Kyle Preston Logan Saint, he is the definition of perfect-bookboyfriend.
I mean yes, he's complicated, likes to get his way, blah blah blah "all this alpha male things", but he is so much more.
I don't want to spoil, so I'll just let it be.
But let me tell you, he is as hot as his name.
And my opinion - He is everything but a Saint and I want his last name, I want his address, I want his social number, I want his love, I want his everything and I want his 🍌🍆. *again wink*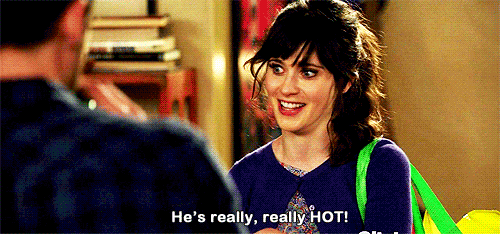 And then there is Rachel, a confident and hardworking journalist, who you will adore after just reading a few pages. She is obviously gorgeous and doesn't know it.
To read everything in her point of view get's you a weird but really interesting view. I mean in real life, if someone does something horrible as she does - you won't like that b*tch at all. But to read in her point of view, it really helps you to understand.
I fell in love with both of the characters very fast. In every book there is a scene, which just tops every other good one. I really wanted to point out one and write it down here. But 1. Out of legal reason's I can't. and 2. I can't decide which is the best one. If someone hold's me on gunpoint or offers me 1 Million Dollars, I still wouldn't know - because really every single one of them is sooo good!
My Rate: 4.2 out of 5!
"No picture I saw online truly captured the effect of that tanned, well-structured face in person. Absolutely none. His face is walk-straight-into-a-wall stunning, and I won't even dwell on his body, but now I understand why his bed is the most coveted spot in town."
You would like to have a copy for yourself?
Click here!
lf you would like - us to read and review any of your favourite books: