Fallen Heir by Erin Watt
August 23, 2017
Fallen Heir
What's not to love about a boy with a "gold-big-heart" - plus a look, which would put Armani and Hollister Models Brainchild look pathetic and on shame - and problems clinging on him like a wet-sweat t-shirt?
Yes, nothing. We fall and we get our hearts broken but everything is worth it.
This book was all in all a good read. I think I kind of expected too much, because, s
adly for me it was not as good as the first tree book from the series.
Even though the last chapter was like a erupting vulcano - the rest was more like a "meh I'm a dormant vulcano".
The last chapter couldn't save the book - It really couldn't compensate all the other scenes, there were sadly so many ok one's.
I'm not saying that it was the worst read ever - I'm saying that I kind of expected more of Erin Watt and they couldn't deliver it.
I had a mixed feeling while reading this book… One minute I liked it and one minute I hated it.
But who am I to tell, two great authors that this book wasn't my style?! Am am legit no one... I admire the authors for that what they do - and I will always end up reading their books, even though I did not like this one very much. :)
Back to the book:
And even though Easton has his problems, I kind of expected a smut read - but this book was really intense...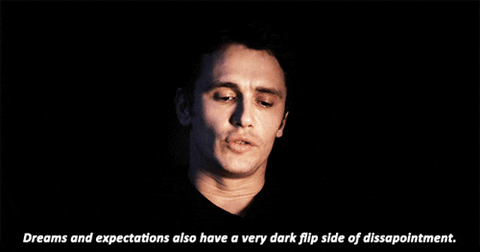 This was the first romance ever, that does focus on how friendships (between the protagonists) arise and develop. I don't know how to feel about it - indeed it was refreshing but I wanted something else for Easton. I wanted him to be cherished and loved. (I really was not happy with what was happening and stuff)
And after 65% reading, I was kinda bored, because nothing really was happening, which really hurt me, because it was Easton's book - and he's been my baby, my favourite all along. I really really really loved his character!
(see 3 really's, so that you know I really meant it)
Funny fact/thing - most of the readers
loved Reed more than any of the other brothers in the first three books - Not me! I was a Easton-Gal since the beginning.
(Not that I shipped Ella and him, but like for me - I loved him) but after reading this book- I finally understood what kind of a mess he is - he made constantly mistakes and was apologizing… But it was Easton and you can never hold a grudge against him for too long. He could be a homeless person and would still charm his way though peoples heart. Not that a homeless person isn't charming.
LOL (I'm so not funny)
I liked Heartly at the beginning - and then after a while she started to annoy the fuck out of me. Like can't you see - talk with him like a normal person and trust him but don't judge - can't you see he's doing his best - that he's trying?!
Yeah, it's her character and human-beings do make mistakes... but it's Easton we're talking about - he does deserve so much more and I hope that I'm being a judgemental horse and that Heartly will pull me to her side in the next book!! (I really hope for it)
This book - it is only with Easton's point of view - the whole book! :) And I LOVED that!
And another the thing was: I loved the old characters a lot! The bad guys and the good guys. But in this book, every single newcomer, (without Bran and Pash )

were kinda lame… and I did not like the school villain, SHE WAS merely unnecessarily… And the main villain too - was kind of boring.
Still, Erin Watt did it again. As she is known for her cliffhangers, but this one was definitely the best of the best. I mean I don't know what I'm going to do until December? My skin started to itch again. Well, the ending of the book is really a: In your face! message from the two authors.
P.S.: And I do have a major crush on Bran aka Brandon now. He's the goldenboy, the goodguy, who knows what he wants and really concentrates on his future - a man with a plan - what's not to love about that
All in all a really nice read - You never know what the next book will deliver. :D And the writing style was hands down - just perfect.
My Review:
3.4 out of 5
About the Autor:
Click here!
You would like to have a copy for yourself?
Click here!
lf you would like - us to read and review any of your favourite books:
Mail us; as we rarely bite