Neighbor Dearest by Penelope Ward
July 24, 2017
This book is seriously one of my favourite books of all time - it definitely is my favourite book from the Mrs. Penelope Ward.
Well yes, this book has it all. Really everything what a Women's-heart desires. And lemme tell you I am not a ordinary gal, who likes chick-flicks and loves to wear make-up and all these stuff :) And I still loved this book. It's for every kind woman out here.
This easy and still breathtaking love story won't let you go - I'm still gushing over it and these characters are still a constant company in my thoughts. It was a joy to read how they become friends from being strangers/enemies and then how they develop their relationship into something more.
This book is a masterpiece! Penelope Ward really did outdone herself. It is absolutely amazing, fantastic a makes me swoon and angsty and grin like a teenage girl at a one direction concert back in 2014. I really have no words to describe this book.
It was through and through an extraordinary read for me. Everything was simple and yet so much more. I don't even know how to describe everything I felt and still feel about this book.
And the sexual-tension and all in all tension between the characters was just O-M-G! Ugh! Gimme Damian!! He's as perfect as you could ever dream of. He's everything and so much more, lovely people. He is the epitome of THE ONE. He is my number one. He has it all and just asdfghjkl. You have to read it for yourself, then you know what I'm tryine sell here. :P
While reading I bit one of my acryl-nails off (they were hella expensive), just because of the anxiety, which almost killed me. And I would have let me kill, just because this books is Ahh-MAZING. 5/6 of this book is really as perfect as you could think.. the other 1/6 was also good but just not as the first 5/6. This is the only negative thing I can tell you, and it's not even negative, haha.
Do not look at those reviews! Just go get it and read it! It will be totally worth it. Give it a try!!
You would like to have a copy for yourself?
Click here!
6 out of 5!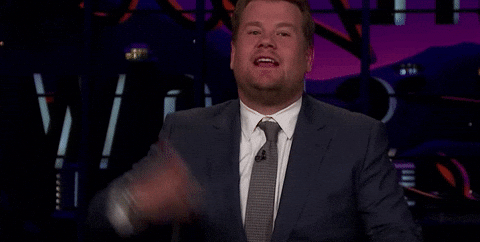 From New York Times bestselling author, Penelope Ward, comes a friends to lovers story with sexy new characters.

After getting dumped, the last thing I needed was to move next door to someone who reminded me of my ex-boyfriend, Elec.

Damien was a hotter version of my ex.

The neighbor I'd dubbed "Angry Artist" also had two massive dogs that kept me up with their barking.

He wanted nothing to do with me. Or so I thought until one night I heard laughter coming through an apparent hole in my bedroom wall.

Damien had been listening to all of my phone sessions with my therapist.

The sexy artist next door now knew all of my deepest secrets and insecurities.

We got to talking.

He set me straight with tips to get over my breakup.

He became a good friend, but Damien made it clear that he couldn't be anything more.

Problem was, I was falling hard for him anyway. And as much as he pushed me away, I knew he felt the same…because his heartbeat didn't lie.

I thought my heart had been broken by Elec, but it was alive and beating harder than ever for Damien.

I just hoped he wouldn't shatter it for good.

Author's note – Neighbor Dearest is a full-length standalone novel. Due to strong language and sexual content, this book is not intended for readers under the age of 18.