Beautiful Mistake - Vi Keeland
July 24, 2017
I'll just start off with my review, right away:
This Book, was truly the highlight of my year!
It had me from the first sentence. I couldn't put it down; I took it with me to the toilet, to the hair saloon and everywhere else. Do you know does type of things that always seem to surprise you and fulfill you with complete happiness? This book was it for me! I would give up chocolate for it, that's for sure!
It made me rethink everything I've done with my life so far! It's with 100% certainty the best book I've ever read from Vi Keeland, and if she keeps on writing like this her future books will end up being my favourites of em all! *wink*
I can't put into words what this book is, or well - what it was for me or even what this book is about - all in all. It's more than words could describe.
I really thought this book will be
an unemotional read that's just smut, but it was so much more. It pulled me into a box full of emotions and heavy+steamy sex scenes. Ugh! People I can't even describe they're connection. I felt it everywhere in my whole body. I couldn't sit still, while reading. Had constant company of angst, anxiety, overwhelming-love, surprise and so much more.
And Caine.. O-M-G.. He is absolute, utterly perfect and down-to-earth! How is that possible? Never have I read about such a perfect character. He really is perfect - even his flaws are perfect. I do hate Vi Keeland now, cuz she made it impossible for me to find a boyfriend. (I mean I am uglaay enough but now I'm ugly and have high expectations - WHY, lol xD)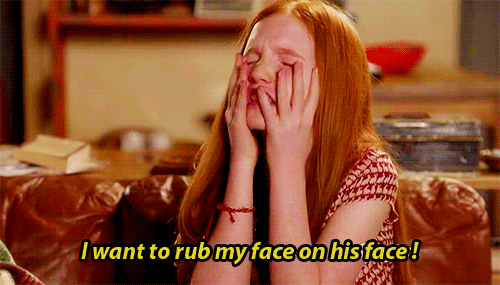 Okay well - I'm not going to summarise this book for you - I'll just put the blurb just under this sentence:
A sexy new standalone from #1 New York Times bestselling author, Vi Keeland
The first time I met Caine West was in a bar.
He noticed me looking his way and mistakenly read my scowling as checking him out.
When he attempted to talk to me, I set him straight—telling him what I thought of his lying, cheating, egomaniacal ass.
You see, the gorgeous jerk had wined and dined my best friend--smooth talking her into his bed, all along failing to mention that he was married.
He deserved every bit of my tongue-lashing and more for what he'd done.
Especially when that lazy smile graced his perfect face in response to my rant.
Only it turned out, the man I'd just told off wasn't the right guy.
Embarrassed, I slunk out without an apology.
I was never going to see the handsome stranger again anyway, right?
That's what I thought…until I walked into class the next morning.
Well, hello Professor West, I'm your new teaching assistant.
I'll be working under you…figuratively speaking.
Although the literal interpretation might not be such a bad thing—working under Professor West.
This was going to be interesting…
At the first sight it really sounds not like a big deal... but it is. At first it really is a easy read. You will laugh your ass off. You will be hot and cold. You will be questioning everything and you will be happy. And then that little something will come and BUUUUHHHM!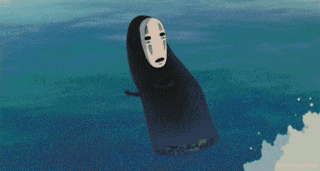 It completely overwhelmed me - It changed, freaking rocked my whole universe.
I'm going through a though time at the moment (like really shittie - and I'm so done *shrug*) and I've been reading bad/horrible/shi* et cetera books since then, which really did not help me or made me happier until i read this book! Vi Keeland, you made me a happy person, at least in the world of books. My life is still shittie at the moment, but at least there are books to comfort me.

I can't tell you anything, without spoiling the whole book... But you'll know what the "plot-twist" is halfway through the book. Even though I actually or normally hate it, if I know it beforehand, here I didn't mind it.

I could read this book over and over again and not be tired of it. It meant so much to me. Ugh! How is that even possible... hahah :D

I was just on holiday in Brighton. Sitting in the tube on my way to London and I was screaming silently on the top of my lungs - I was even drowning in feelings. I immediately texted my Best-friend, (probs payed extra (because I'm from Switzerland: We'll see :p)) with the message that I'm dying. Well, yes -> back to the book!

This book IS EVERYTHING AND MORE!
♡
I will probably have a book-hangover for a whole year or until the next Vi Keeland or E.L. James book and you will too, hehehe :D
I highly recommend it to everyone!
"You have some sauce…" Caine pointed.
Still holding the gyro, I turned my wrist to look. The sauce had trailed down my hand, past my wrist,... So, I licked a line from my arm up over my wrist to my finger, cleaning the mess in one long stroke.
Not very ladylike, but it was better than wearing it on my nice shirt. When I looked up, Caine was staring at me. "Christ. Are you trying to get me fired?" "What?" His eyes moved back and forth between mine. "You really have no goddamn clue, do you?" "I don't understand."
- I think I'm not allowed to post this much
I hear DJ Khaled saying: "Another one" (I'm so not funny)
"So what? You have a tight ass. That doesn't make you the be-all and end-all. I have a pretty nice ass myself. Only you're too much of a jackass to notice it." Caine rubbed at his lip with his thumb. "Is that what you think?" "That you're a jackass? Yes." He leaned forward. "I meant you think I haven't noticed your pretty nice ass."
You would like to have a copy for yourself?
Click here!