The Hot Shot by Kristen Callihan
April 29, 2017
O-M-G! Godness in Book, people!
Such a easy read with a lot of humor, really steamy scenes, swoony, flirty book. I loved it. I always had a thing for books with "from friends to lovers"and there for sure are a lot of good books, but this book just made the most of them look just simply bad. It is not rare for me to love a book too much. I actually love every third book, as the love of my life - But this book was really something else. I loved this series of Kristen Callihan. She is one of my favorite authors. And this book was for me the best out of the whole series. I am so sorry Drew, Grey and Dex. I really am but Finn is so much more.
"She makes me grateful for every sunrise. Because I wake up knowing she's in the world."
I loved this book so much. Couldn't lay it down. Read it through like there was no tomorrow.
Loved and lived every aspect of it. This book touched my sole and my heart.
Such a mature and lovable story! These two characters were made for each other, and you know this after reading just about 15 minutes. And after 16 minutes you just know, that this book will probably be one of the best books you have ever read. - And for me it was. I ached for it. I want to know Chess and Finn. I want them to be my neighbours and my best friends, because they indeed really are such imperfectly perfect characters.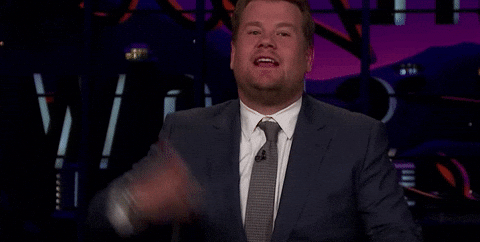 This too was me, while reading this amazing book!
I loved their love. How they started of, fought, loved and finally ended up together. How they found love in each other. Just swoony!!! And to read it out of both's perspective = absolute perfection!
There was no big drama - and I freaking loved it. Chess was so mature. I don't think that I could have loved this books as I do if she wasn't this mature. She, her character, just blew me away. How can someone be this perfect. And the COVER!!
These are their kisses (in my very innocent imaginations)
I absolutely devoured it!
NOW THE BLURB:
First we were friends. Then we were roommates. Now I want more…
What can I say about Chess Copper? The woman is capable of bringing me to my knees. I know this about five minutes after getting naked for her.
No one is more surprised than me. The prickly photographer my team hired to shoot our annual charity calendar isn't my usual type. She's defense to my offense, a challenge at every turn. But when I'm with her, all the regrets and darkness goes away. She makes life fun.
I want to know Chess, be close to her. Which is a bad idea.
Chess is looking for a relationship. I've never given a woman more than one night. But when fate leaves Chess without a home, I step up and offer her mine. We're roommates now. Friends without benefits. But it's getting harder to keep our hands off each other. And the longer we live together the more I realize she's becoming my everything.
Trick is… Now that I've made her believe I'm a bad bet, how do I convince her to give this player a true shot at forever?