Mister Romance by Leisa Rayven
April 30, 2017
MY REVIEW:
I was hooked/intrigued from the first second on. Leisa Rayven is a living Legend! She just knows it. She is slaying my timeline like no other.
As I said, you are hooked from the beginning on. It goes from 101% to 150%. So, you are never really at 99% or 50%. It's always more than 100%.
The Idea of this book is too good for it's own good. Can i say that? Yes, I guess I can. It is original and perfect. Never saw or read something like it.
And man it is so hilarious. I couldn't stop myself grinning like the biggest idiot. Like an idiot, who's winning the 1th place of a "who's the biggest idiot - contest"
And the references… Ugh, why are you being so nice too me Leisa Rayven.
A Sherlock Holmes reference

The Batman reference

Superman reference

Alice in Wonderland reference
I am addicted to references, because it makes the book seem real to me. :)
Now I want to mention the first talk of the protagonists… SWOON! Freaking swooning I was. (Grammar game strong)
I fell in love - so fast!
It only needed me 0.00001 milliseconds for me to fall.
The characters from the book are just incredible. Don't want so say too much. But if you want to read about amazing, funny, lovable and selfless fictional characters - You belong here -> to this book.
After 60% of reading this book I laid my notes away. (I was writing notes while reading, because I wanted to write some good piece of a review. But this book was too good. so I just had to lay it down. I forgot everything while reading. It was so easy - like it is supposed to be.)
I predicted all of the plot twists, but I still liked them. They were thought through good.
And then there were so many good quotes:
"Everything else in my life is optional, except you. You're essential." People, I had to snap this line to all of my friends. It is soo good, hearth-warming, swoony and a lot more… :D
So this is my review. A quick summary:
Just read this goddamn amazing book - It's totally worth the try! I loved - No, I devoured it!
MY RATE: 4.5 out of 5!!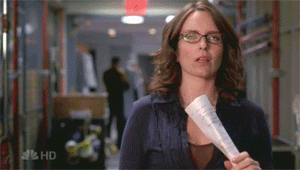 ME WHILE READING!!
NOW THE BLURB:
Max Riley is the man of your dreams. Or at least he will be, for a price.

As his alter-ego Mister Romance, Max is a drop-dead gorgeous escort who makes romantic fantasies come to life. No sex, just swoon-worthy dates to die for, and the cream of New York's socialites can't get enough. Whether they want a dominating billionaire, bad boy with a heart of gold, hot geek, sexy biker, or best friend who loves them from afar, Max can make it all happen, but he's careful to keep his real identity a secret.

Enter investigative journalist Eden Tate. Having caught wind of the urban legend of Mister Romance from a lovestruck client, Eden is determined to publish a scathing expose on Max and his ability to swindle lonely society women out of their fortunes.

Desperate to protect his anonymity and his clients, Max challenges Eden to give him three dates. If she doesn't fall in love with him, she can run her story with his blessing. If she succumbs to his charms, the story dies.

Cynical Eden has no doubt she can resist his fake romance personas, but when the real Max admits he's falling for her, she has to decide if the professional liar is telling the truth, or if the passionate man with the mysterious past is just one more character designed to con her out of her career-making story.

Don't miss this sizzling new standalone from the internationally best selling author of Bad Romeo, Broken Juliet, and Wicked Heart.