Sweet Cheeks by K.Bromberg
November 23, 2016
MY REVIEW:
I've been begging Amazon.com for sooo long and I paid so much .. But It was all worth it. I mean it's a book from K.Bromberg and If you have a total obsession with her Driven Series like I have, then everything from Mrs. Bromberg is a Must-Read! And for the fellas, who didn't like the Driven series.. Please, just try! I guarantee you, that you won't regret it :) I just want the best for you all.
And for the people, who don't know who K.Bromberg is or the driven Series.. Download an excerpt.
One way or another, It's a must read 💕🙉 So just stop reading our blog, and grab your little "rectangle-plastic-wonder-card" or that from your parents, and go buy this!
I am so grateful, that I had the chance to get to know these characters, I fell in love with each line, thought and tweet (you'll get it, as soon as you're finished with this book *wink*) . It's the first book, I ever read, where I wanted to know more about the past. I wanted to know these characters in real life. I wanted to be there, and I kinda was. The whole book was like a movie in your head. I saw everything in my head. It was so easy to imagine. it was so easy to feel the love between these two characters. And when I finished the book.. I just laid in my bed for like an hour. I needed to relive every moment i read from this book.
Well yes, It's a book, where you don't have to force yourself trough pages. There is literally no page! Everything is interesting. But I guess, everything from Hayes mouth is compelling. So please, go read this book! You won't regret it. And If you regret buying this book, you still would have a fascinating cover.
Ohh my god! That cover. What a masterpiece. I want to keep it for myself, I didn't even shared it with my friends on snapchat. :D *grin*
This book is amazing.. Because it shows you that true love never dies. You could live 20 years apart from each other, and the very first second you lay your eyes on each other, it's like the first day. I don't want to be a cliché saying; It made me believe in love again. But it really is one of those books. Now you have my opinion, .. :)

Hearts: ❤️❤️❤️❤️ (4 of 5 hearts)
much love,
Nisha!
What is this book about?
It all started with the invitation. To my ex-fiance's
new
wedding.
I should have ignored it.
Thrown it away.
Set it afire.
But I didn't.
I replied.
With a plus one.
And then my assistant
accidentally
mailed it.
Enter Hayes Whitley. Mega-movie star. The man who has captured the hearts of millions. But I gave him mine years ago. He was my first love. He was my everything. Right until he up and left to chase his dreams without so much as a simple goodbye.
When he showed up out of the blue ten years later, I should have known to steer clear. I should have rejected his offer to take me to my ex's wedding.
I should have never let him kiss me.
But I didn't.
And now we're left wondering if the pieces of the life we once shared still fit together somehow. First loves are hard to forget. The question is, do we want to forget? Or do we risk the chance and see what happens next?
summary credit: goodreads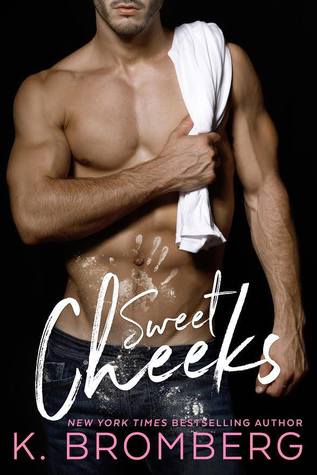 credit: google
....